AC Transit Official Mobile App

Plan, Ride & Connect using the AC Transit Official Mobile App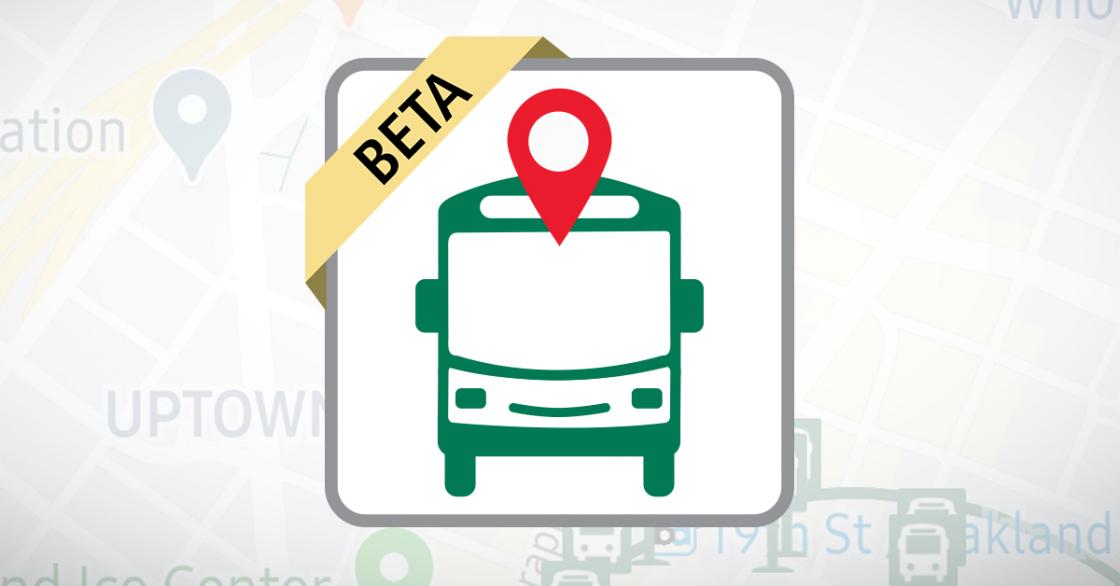 We are pleased to present our riders with the AC Transit Official Mobile App, which was released on 10/19/20.
Implemented in beta mode for the first 90 days upon launch, our custom designed App improves rider experience with features and functions that include: ACT RealTime trip schedules, Contactless Payment of bus fares, access to Customer Service, plus the Rider Capacity Feature for social distancing. By releasing this technology as part of our reNEW Plan commitment to our riders, the App reduces the need to touch fareboxes, handle cash or paper tickets.
Navigating our vibrant East Bay communities is now easier than ever when using the AC Transit Official Mobile App. Our App is free to download on the AppStore or get it on Google Play by searching for "AC Transit Official", or scan the QR codes below:
Android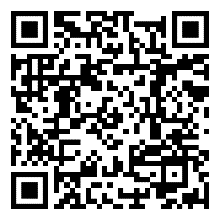 iPhone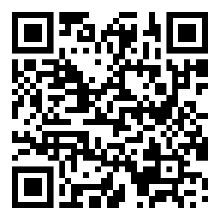 Plan, ride and connect with us! You can find complete details on how to use the AC Transit Official Mobile App under the Frequently Asked Questions section below and you can watch a tutorial here.
You are welcome to please submit questions, comments and suggestions:
Transit® app also supports Contactless Payments
AC Transit riders currently using the popular Transit app for trip planning, may now also purchase AC Transit passes/tickets directly through Transit app. Existing Transit app account holders need only sign in with their user email and password. New users will need to create a Transit app account by supplying their name, email and credit card information to make contactless payments for bus fares.
For additional information about how third-party apps and websites help facilitate local travel with AC Transit, refer to the section below for More Navigational Resources.
Frequently Asked Questions (FAQ)
Planning Your Ride using the AC Transit Official Mobile App:
1. How do I access the App?
Our App is free to download on the AppStore or get it on Google Play by searching for "AC Transit Official", or scan the QR codes below:
Android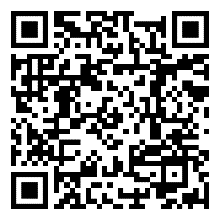 iPhone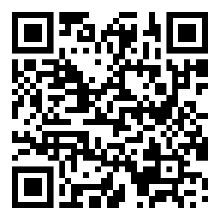 2. How do I open the App from the Tutorial section?
Tap on "Close" on the top right of the screen or swipe "Skip" from the bottom of tutorial screen.
3. How do I plan my trip?
You can plan your trip using the My Bus screen by tapping on one of the following features:
Search by Location
Search by Stop ID
Search by Line
4. How do I pay bus fares using the App?
You can tap on Buy Tickets in order to access the secure, cashless payment feature.You will be redirected to Token Transit, our mobile ticket agent, for you to safely pay fares. Proceed by selecting your fare type, confirm your choice and purchase. Your tickets and passes are stored using cloud technology and retrievable on any mobile device until you are ready to activate them.
NOTE: You need to create a Token Transit account to provide a method of payment prior purchasing tickets/passes.
5. How do I create a Token Transit account?
Download the Token Transit app on the AppStore or Google Play and create an account using your mobile phone number. Token Transit accepts credit, debit or prepaid debit cards as forms of payment.
6. How do I know if my ticket or pass is active or expired?
Active passes/tickets are displayed under "passes in use," which immediately appears when you open the app. The active passes/tickets display a "time left" section, indicating the remaining time till expiration. Passes/tickets not activated will be displayed under "stored passes," and will not expire until activation.
7. Can I purchase tickets using other apps?
Riders can purchase tickets with any other app that is integrated with Token Transit. Also, Transit app is a preferred mobile app partner with AC Transit.
Riding AC Transit with our Official App:
1. How do I search for the nearest bus stop by location, address, or landmark destination?
The App can find your location using GPS technology and provide bus stop information within a quarter mile radius. When using this function, the blue dot will indicate your current location. When you move the Map, the Search radius will re-center itself and provide nearby bus stops. You can click on the target icon at the bottom right to return to your current location.
NOTE: You will be asked to allow the app to access to your location. This is optional but recommended. By allowing access to your location, anonymized data is provided to AC Transit which helps improve the functionality of the app. Please refer to the privacy policy in the app for more details.
2. How do I find a bus stop using my Bus Stop ID#?
Tap on My Bus, then select the Search Icon for Stop ID.
3. How do I know when my bus is coming?
Tap on the Bus Stop icon on the map, then the right arrow in order to get ACT RealTime arrival times for your next ride.
4. How do I search for service information by Line?
Tap on My Bus, then select the Search icon for Line.
The stop you select indicates the service lines. By tapping on the arrival prediction time, you can see more information, such as the current location of the bus.
5. How do I bookmark my Favorite bus lines?
Please look for the Star icon next to the line information and tap on it to select the line as a Favorite. When you designate a line as a Favorite, you will have easy access to view frequently traveled routes by clicking on the Favorites icon at the bottom of the navigation screen.
Connecting with AC Transit Customer Service using the App:
1. I forgot a personal item on the bus. Can I report it using the App?
Yes. Open the App and click on More, then select Lost and Found to submit your report.
2. Can I report a Lost & Found item if I do not have an email address?
Yes. Type "N/A" in the email address field, input other information, then Submit.
3. How can I give input about my rider experience?
Please tap on More, then select Feedback to submit your input.
4. Which languages are supported by the App?
The App is available in English and Spanish. The Chinese version will be coming soon.
5. How can I get support with fare payments, including refunds?
Please email the Token Transit support team at help@tokentransit.com or submit a request via support request form.
NOTE: For ticket purchases with Transit app, email info@transitapp.com.
6. How can I get additional (non-fare related) support?
You can use the App by tapping on More, then selecting Feedback to submit your inquiry or comments. In addition, you can contact the AC Transit Customer Call Center at 510-891-4777, submit input on the AC Transit website, or connect with us on Twitter, Facebook or Instagram. #ACTransitApp
More Navigational Resources
AC Transit is keeping the East Bay moving with innovations to help our communities thrive. Our commitment to providing new technology for our riders includes the free AC Transit Official Mobile App. The App offers features and functions that include ACT RealTime arrival schedules, access to customer service and trip planning using location, bus stops and line information. In addition, third-party apps and websites have been developed for Android and iOS devices, giving consumers a variety of navigational resources that promote easy riding with AC Transit. Third-party apps are independently owned, developed and operated, and AC Transit does not provide quality assurance or technical support for them. While every attempt has been made to ensure that this list is comprehensive and accurate, new apps could be introduced every day. Please notify us by emailing to rideact@actransit.org of any corrections, updates or questions.
Android
| App | Description | Price |
| --- | --- | --- |
| AC Transit Official Mobile App | Plan your travel using search options by Location, Bus Line or Stop ID. Departure times based on ACT RealTime predictions. Ride easy by purchasing fares via deep link to Token Transit. Connect directly with AC Transit Customer Service. | Free |
| Google Maps-Navigation & Transit | Street map with travel by transit option. | Free |
| Moovit | Navigation app. Uses GTFS data to optimize the rider experience. | Free |
| Transit app | Departure times based on ACT RealTime predictions and location. Preferred mobile-ticketing partner with Alameda Contra-Costa District. | Free |
iOS (iPhone, iPad, iPod touch)
| App | Description | Price |
| --- | --- | --- |
| AC Transit Official Mobile App | Plan your travel using search options by Location, Bus Line or Stop ID. Departure times based on ACT RealTime predictions. Ride easy by purchasing fares via deep link to Token Transit. Connect directly with AC Transit Customer Service. | Free |
| Google Maps-Navigation & Transit | Street map with travel by transit option. | Free |
| Moovit | Navigation app. Uses GTFS data to optimize the rider experience. | Free |
| Transit App | Schedules, route maps and departure times based on ACT RealTime predictions. | Free |
Websites
| Website | Description |
| --- | --- |
| Google Maps | Street map with travel by transit option. |
| Walk Score | Helps users find places in Oakland to live with easy access to public transportation, where they can commute to work or school by transit. |