February 2021 Employees of the Month
February 2021 Employees of the Month
February 19,2021
It takes a lot of hard work and dedication to keep AC Transit buses on the road and running smoothly. Each month, the District honors the service of those drivers and mechanics who contribute directly to this effort by awarding "Employee of the Month" honors from our Supervision, Maintenance and Transportation divisions. Our candidates are nominated by supervisors at our Central Maintenance Facility and at each of AC Transit's four bus divisions in Emeryville, Richmond, East Oakland and Hayward. Winners from each division and one from the Central Maintenance Facility are selected by the Superintendent of the division. Each winner receives a gift certificate to a local restaurant.
We are pleased to announce the "Employee of the Month" winners for February 2021.
SUPERVISION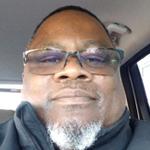 Jamal Maggard
Supervisor
Jamal Maggard has contributed to many major projects. He has helped open the Salesforce Transit Center, developed procedures for the Bus Storage Facility and assisted with the road call manual and the Bus Rapid Transit projects.
CENTRAL MAINTENANCE FACILITY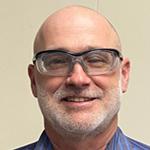 Kevin Auer
HVAC Technician
Kevin Auer is an HVAC Tech for the District tasked with maintaining and repairing the District's heating, ventilation and air conditioning systems. With the recent change of the season, Kevin has been extremely busy ensuring that our employees can perform in a comfortable climate. Thanks for keeping the heat on!
EMERYVILLE DIVISION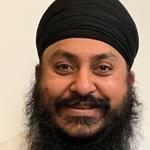 Gurdip Doel
Bus Operator
Gurdip Doel specializes in customer service. Mr. Doel maintains a professional appearance, positive attitude and communicates very well with both customers and fellow co-workers.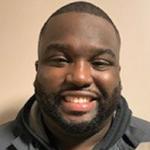 Paul Williams
Service Employee
Paul is a great employee who sets the standard with his work ethic and dedication to improving the department. His tasks are efficiently complete and the quality of his craft is an example to all. Paul is a dedicated, dependable and punctual team player who has a good working relationship with his peers. He demonstrates initiative and requires minimal supervision. Paul enjoys his job and demonstrates it with his positivity and perspective on the District.
RICHMOND DIVISION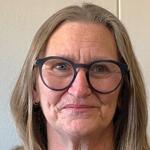 Janet Deloof
Bus Operator
Janet Deloof is a hard worker and very reliable. Ms. Deloof takes great pride and joy in providing professional and courteous service to both passengers and co-workers.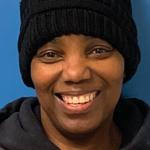 Phyllis Jackson
Service Employee
Phyllis Jackson is considered a real asset to the Division 3 Service Island. Our workforce has been affected by the pandemic & Phyllis has come to work every day to help our division. She's very attentive to the District`s goals and expectations. From the beginning until now, she has not demonstrated any hardship during these challenging times; instead, she inspires us with her fantastic work. Thank you, Phyllis. The District appreciates everything you do.
EAST OAKLAND DIVISION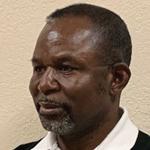 Phillip Ozonsi
Dispatcher
Dispatcher Phillip Ozonsi shows dedication, teamwork and vast knowledge in every aspect of his position. As a team player, Mr. Ozonsi takes extra shifts when needed without complaint. He covered extra shifts when many dispatchers were out due to COVID. Mr. Ozonsi is also a skilled dispatcher with great customer service skills. He has an approachable and professional demeanor that puts operators at ease. Thank you for going the extra mile, Dispatcher Ozonsi!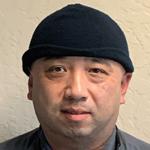 Derrick Lee
Senior Body Mechanic
Mr. Lee is a dedicated and very energetic person who loves to solve problems. This month, he stepped up to repair 5 Tempo buses, all of which had Fleetwatch systems that were not communicating. We also count on him as a lead mechanic to juggle the sometimes-chaotic Monday morning pull-out. He is undoubtedly an asset to D4 and the AC transit family.
HAYWARD DIVISION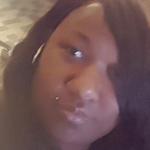 DeLisa Terrell
Dispatcher
DeLisa Terrell shows great enthusiasm for learning and growing professionally. She has an excellent attendance record and continues to excel as a relief chief. Ms. Terrell maintains a positive attitude, strives to complete AC Transit goals and works overtime to keep the service rolling. Division 6 thanks and congratulates Dispatcher Terrell on a nomination well earned!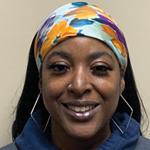 Danica Hodges
Service Employee
Danica Hodges is a great team player and cares about her coworkers. Her daily tasks are performed with great satisfaction and she takes disinfecting the coaches to the next level to assure driver and passenger safety. Danica quickly adapts to changes in the performance of the required duties.